With the rise of outdoor living, there are plenty of opportunities to create extra revenue streams that complement your current expertise.
Here, we break down five lucrative areas to explore: Outdoor Audio, Water Features, Outdoor Kitchens, Drainage Systems, and Holiday Lighting. We'll also provide you with a list of top-tier products that we carry, helping you hit the ground running.
Outdoor Audio: Turn Up the Volume on Profits
Why You Should Consider Outdoor Audio
Outdoor audio systems have gained significant traction as homeowners look to extend their living spaces into the outdoors. Installing an outdoor audio system not only enhances the homeowner's experience but also adds value to their property. Plus, if you're familiar with low-voltage electricity, installation becomes a seamless addition to your skill set.
Products We Carry
Vista Sound: Known for its Hi-Fi Residential Landscape Audio System, Vista Sound offers exceptional quality with its VSSL-brand amplifier. The system is designed for durability in all weather conditions and allows Wi-Fi/Bluetooth streaming.
With the rise of outdoor living, there are plenty of opportunities to create extra revenue streams that complement your current expertise.
Here, we break down five lucrative areas to explore:
Sonance Patio Series: This elegant all-weather system offers expandable coverage and easy installation, delivering a balanced audio experience in areas up to 2,000 square feet.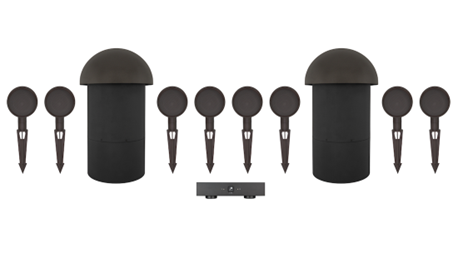 Water Features: Make a Splash with Easy Installs
The Allure of Water Features
OWater features, such as pondless waterfalls or formal spillways, offer a serene focal point in any yard. They are relatively easy to install and require little maintenance, making them a perfect add-on to your contracting business.
Products We Carry
Aquascape Pondless Waterfall Kits: These kits include everything for a seamless installation, including an Aquascape pump, a pondless waterfall vault, and a waterfall spillway.
Atlantic Colorfalls: This system adds charm to any wall, either in the landscape or hardscape. The kit includes everything needed, such as double filter mats and a basin that complements most engineered stone systems.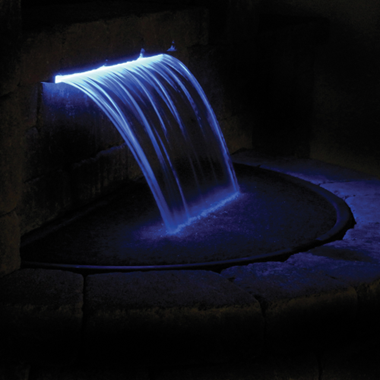 Outdoor Kitchens: Cook Up Some Extra Business
The Demand for Outdoor Kitchens
Outdoor kitchens have become increasingly popular as people continue to enjoy alfresco dining. These installations are more complex but offer lucrative potential for contractors familiar with plumbing and electrical systems.
Products We Carry
Bull Outdoor: Known for their ReliaBULL technology, Bull grills offer even heat distribution, maximizing the entire grilling surface.
● Summerset: They offer a wide range of products, from griddles to vent hoods, designed with high-end aesthetics and functionality.

Drainage Systems: A Flow of Additional Revenue
Why Drainage Matters
Proper drainage is essential to any property, making it an evergreen service. Installing drainage systems is another way to offer complete outdoor solutions to your clients. 
Products We Carry
ADS: Advanced Drainage Systems offers a comprehensive suite of products designed for modern water challenges.

NDS: Specializing in home drainage solutions, NDS provides a step-by-step guide to solve any drainage issue.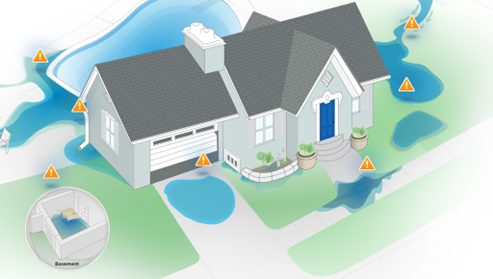 Holiday Lighting: Brighten Up Your Bottom Line
Seasonal Profit Peaks
Holiday lighting adds a seasonal revenue stream and is a great way to keep your team busy during the colder months. From roofline installations to greenery, the possibilities are endless.
Products We Carry
Holiday Bright Lights: Offering a range of Light Links, wreaths, and garlands designed for both residential and commercial applications

Seasonal Source: Another reliable option for high-quality holiday lighting products
Diversifying your services with these extra revenue streams can significantly boost your profitability and offer year-round business opportunities. So why wait? Start expanding your business today!